Natural Cosmetics & Beauty Products
100% South African owned & made
Babee Baby Care Products
Natural. Gentle. 100% South African Made
Propolis – Nature's Healer
All locally harvested, no powdered or imported propolis used
Natural Lip Care
Something to suit everyone!
Golden Honey Range
Natural & luxurious
Raw Honey & Honeycomb
Locally harvested and bottled
Honeysuckle: House of Honey
Honeysuckle: House of Honey offers a range of hand-made natural skincare products made with natural beeswax, raw honey, propolis and oils such as avocado, sweet almond, eucalyptus, organic olive oil, essential oils, Aloe Ferox Leaf Extract, Pomegranate Leaf Extract etc.  Honeysuckle will leave your skin feeling rejuvenated, refreshed and smelling delicious!
All our products are made and packaged in South Africa.  We only use beeswax, honey and propolis sourced from our own hives in the Overberg.
Honeysuckle | House of Honey products are available for purchase through our online shop, at our Overberg Honey Company shops in Hermanus, Stanford and Elgin, and also through our carefully selected retail partners.
Honeysuckle: House of Honey is part of the Overberg Honey Company which is owed by Daniel & Nadia Vorster, both of whom are passionate beekeepers.
Daniel & Nadia started / took over Overberg Honey Company in 2010, and it has grown from humble beginnings to its current position as a market leader in organic beekeeping in the Western Cape / South Africa.
In 2017, Daniel & Nadia acquired Honeysuckle: House of Honey which had been in operation since 1996.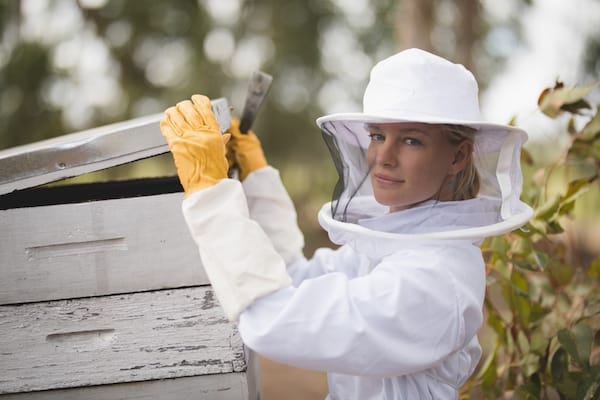 How amazing is PROPOLIS! Not only do bees make honey but by mixing saliva and beeswax with exudate gathered from tree buds, sap flows, or other botanical sources, they produce a resinous mixture called bee glue or propolis.
Propolis being 100% natural has antibacterial, antiviral, antifungal, and anti-inflammatory properties.
The PROPOLIS TINXTURE is great for stomach ulcers, mouth and gum diseases, immune booster, cold and flu symptoms, ear infections, asthma, tissue regeneration and many more…
The PROPOLIS HEALING OINTMENT is great for sun spots, cancer spots, eczema, psoriasis, insect bites, burnt wounds, open wounds and many more..
The PROPOLIS AND BEESWAX CREAM is made with natural oils, beeswax and propolis to soothe, moisturize, nourish and rejuvenate your dry, chapped and itchy skin, leaving it smoother, firmer and healthier.
As beekeepers we harvest our own propolis from our local hives in the Overberg area, and we only use our own propolis in our Honeysuckle products. And you will also consume it by eating our RAW honey!
Sign up for our Newsletter
Enjoy exclusive offers & keep in touch with our journey with the bees