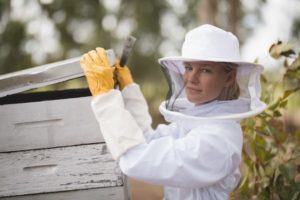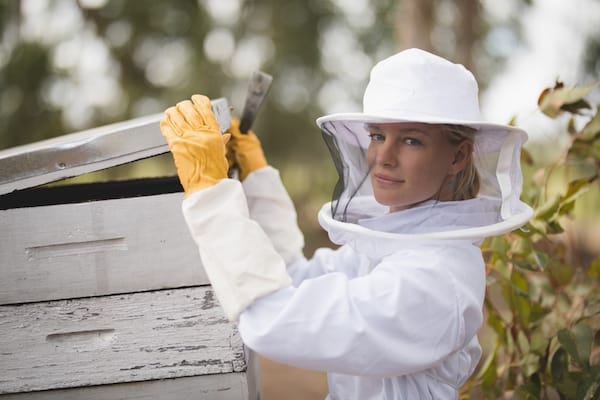 To tell the story of Honeysuckle, I have to start with another beginning. The beginning of Overberg Honey Company.
In 2010, married for only one week, my husband Danie and I moved to the Overberg to take over an existing beekeeping business. It was a humble beginning and we had no idea what it would grow into, but we were determined, young and too stubborn to fail.
Eight years down the line (and still very young 😉) we had already exported a few containers of honey, established a respectable name in Pollination circles and had our own two Honey Shops.
With all the raw ingredients available, our own outlets, and a well-known brand, Honeysuckle, on our shelves, we approached our supplier to obtain the manufacturing rights of the full Honeysuckle series for the Western Cape.
We were lucky when the Honeysuckle suppliers agreed to sell his total operation to Overberg Honey Co.
During this period I also realized I was pregnant with my second son. My Dad has a saying:"Opportunities never come along when the time is right"
We decided to go ahead. Being familiar with the products and all the great feedback and popular demand from our customers we just could not hesitate.
But Honeysuckle actually had very deep roots and was already established in 2003, by Nick and Natalie Holme, who developed the range. It was later sold to Dean Albertus in Muldersdrift, Gauteng, who was the owner we bought it from in 2017. Here we had a range that was 15 years old- It just had to be special.
Honeysuckle was developed by people who knew how to develop great cosmetic formulas and now we can make sure that the right stuff goes into it.
July 2017, Honeysuckle moved to the Overberg. The first 18months flew by.While we were mastering and updating our Body Range, professionals were updating and improving our already fantastic Facial Range formulations. And to add to the Star Line-up: HONEY, PROPOLIS and BEESWAX we decided to add- something very South African- ROOIBOS.
Now with our full and improved range on the shelf, we are excited to see what 2019 brings.
Honeysuckle is a trusted product- if the label says it's in there, it's in there.
Nadia Vorster, owner, Honeysuckle House of Honey